27 Aug

CHRISTMAS PARTY IN THE HELSINKI AREA – SOUPSTER'S BEST PARTY VENUES AND MENUS

Are you organizing a Christmas party for your business in Helsinki, Espoo or Vantaa? With Soupster you will find catering and private function facilities as well as easy turnkey packages if needed! Read more about the best Christmas venues in the Helsinki area and about fall of 2019 Christmas menus below!


SOUPSTER'S CHRISTMAS MENUS 2019
We have built four fresh and hearty cold catering buffets to cater for the upcoming Christmas party season. You can add a hot main course to your event if you want to serve even more dishes. If you would like to have a proper sit down dinner at your Christmas party, we are happy to tailor a sit down -menu for you according to your wishes! Are you more interested in a traditional Christmas dinner with traditional flavors or, for example, an Asian twist? Tell us your wishes and we will cater to them! For example, our street food menus have also been popular options at events held during the fall / pre-Christmas season.

Simply Beautiful
Chili-marinated shrimps, fresh quinoa salad and yuzu mayonnaise (M, G)
Grilled root vegetables, fresh cheese and fig cream (L, G)
Togarashi chicken, shiitake mushrooms, vegetables and wasabi mayonnaise (M,G)
Green salad, roasted seeds and sesame vinaigrette (M, G)
Oscar's focaccia (M)

Twist And Shout
Miso salmon, avocado and grilled bok choy (M,G)
Sesame-wokked beef fillet and spicy Thai salad (M,G)
Shrimps marinated in roasted garlic oil, mirin vegetables and soy mayonnaise (M,G)
Shichimi soba noodle salad (M)
Green sprout salad and sesame vinaigrette (M,G)
Prawn crackers and dip (M,G)

Up Beet
Confit beetroot, rucola, salt-roasted pecan and Aura blue cheese cream (L,G)
Sugar-salted salmon, fennel and apple, pickled mustard seeds and dill mayonnaise (M,G)
Hay-smoked chicken breast, spelt, red onion marmalade and paprika mayonnaise (M)
Green salad, roasted tomatoes, seeds and balsamic vinaigrette (M,G,V)
Seed bread (L) and eggplant hummus (M,G,V)

Country Winter
Buffalo mozzarella, spicy chickpeas, roasted peppers and citrus tomato concasse (G)
Salmon tataki, seaweed flavored soba noodle, ginger mayonnaise and roasted sesame seeds (L)
Fresh yuzu-marinated chicken, spicy vegetables and black bean mayonnaise (M,G)
Crispy salad, sprouts and pomegranate vinaigrette (M,G,V)
Country bread (L) and herb butter (L,G)

Warm main options:
Slow-roasted beef in ginger-soy sauce and salt-roasted chili potatoes (M,G)
Sticky chicken & wok vegetables (L,G)
Long-stewed lamb roast in a dark red wine shallot sauce and roasted root vegetables (M,G)
Grilled portobello mushroom, bean and lentil ragout, sesame roasted chickpeas and broccoli (M, G)

CHRISTMAS PARTY IN HELSINKI
Are you looking for a cozy place for a Christmas party near the center of Helsinki? See the best Christmas venues below! There is no rent for a venue if the set sales guarantee is fulfilled by orders for food and drinks. Ask for a quote!
Capacity by standing 300 people and seated 120 people
Request a quote: marmoripiha@dylan.fi
Capacity standing 120 people and seated 90 people
Request a quote: block@dylan.fi
Capacity standing 150 people and seated 100 people
Request a quote: hello@aliceitalian.fi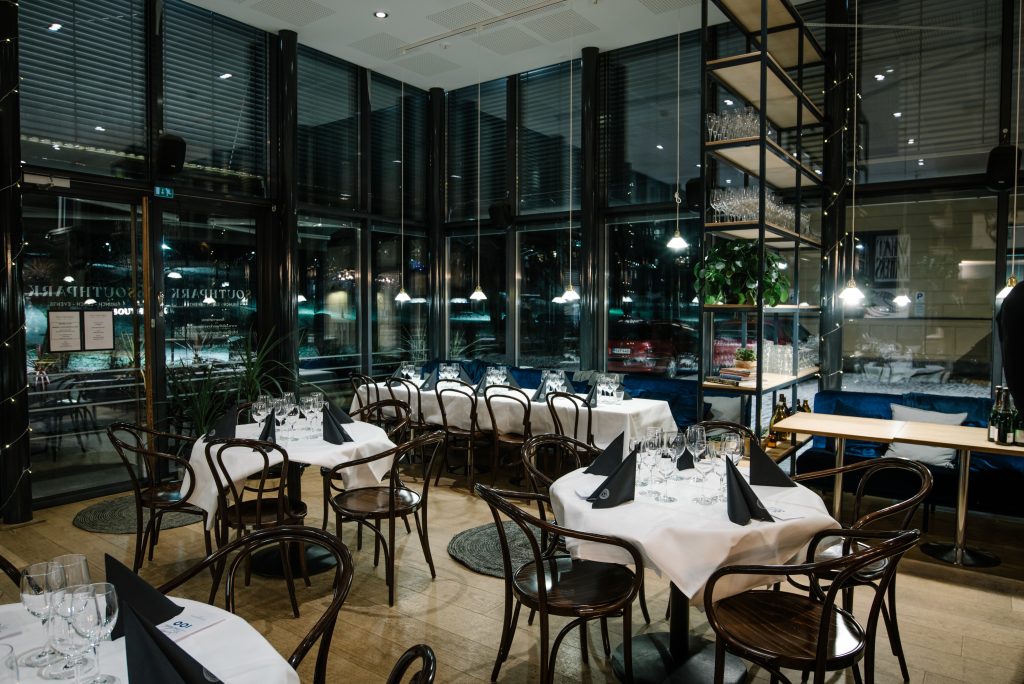 Capacity standing 100 people and seated 65 people
Request a quote: info@southparkrestaurant.fi
Capacity standing 250 people and seated 130 people
Request a quote: info@pastorrestaurant.fi
CHRISTMAS PARTY IN ESPOO OR VANTAA
Christmas party venues can also be found in Espoo and Vantaa with good transportation connections! Our restaurants operate with a sales guarantee, meaning that no venue rent will be charged when the sales guarantee is fulfilled with the food and drink sales. We will take care of everything from serving and cleaning to decorations and program!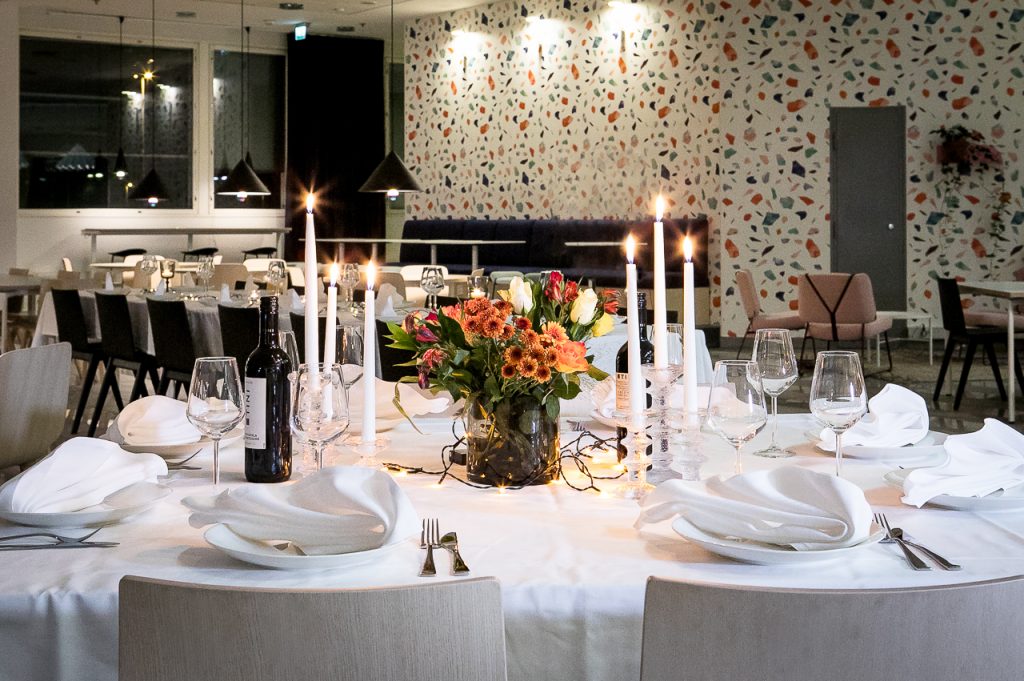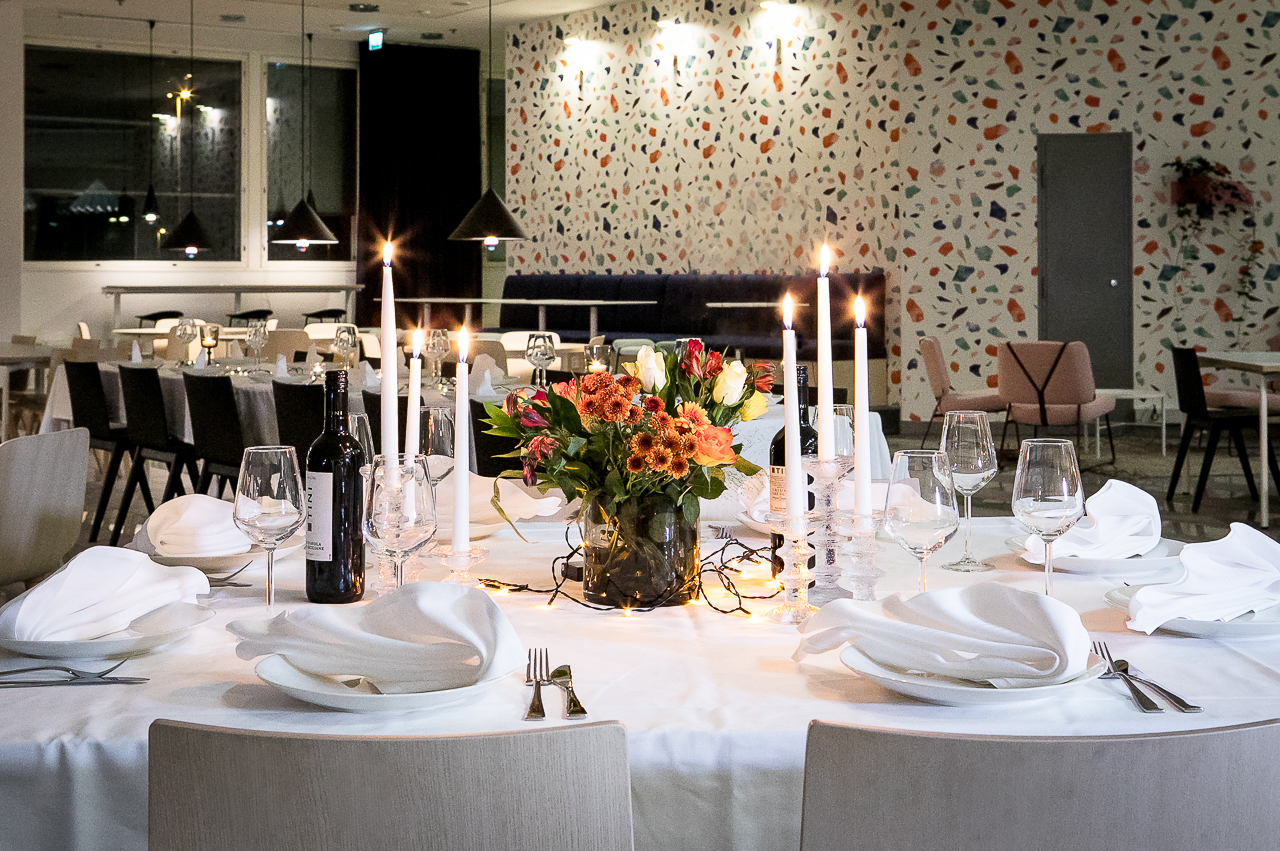 Capacity standing 500 people and seated 250 people
Request a quote: lepuski@dylan.fi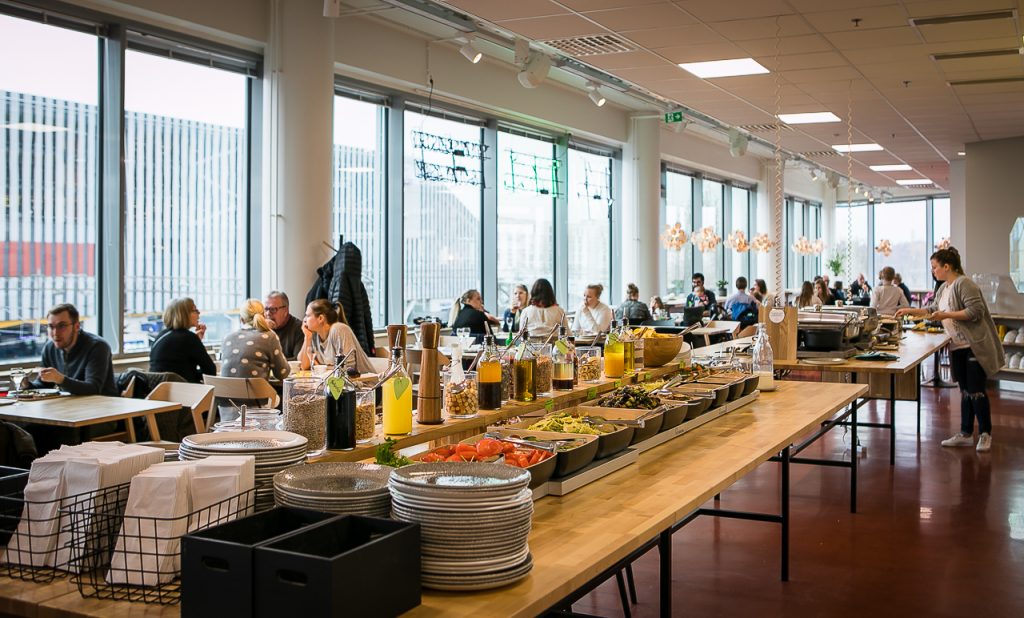 Capacity standing 200 people and seated 150 people
Request a quote: tiksi@dylan.fi
Capacity standing 100 people and seated 80 people
Request a quote: hello@pizzabar.fi
We will also be happy to help with the program and decoration so that you can concentrate on the celebration! Ask for bid – let's make your party memorable together. If you have your own venue, we'll be happy to help out with any catering needs.