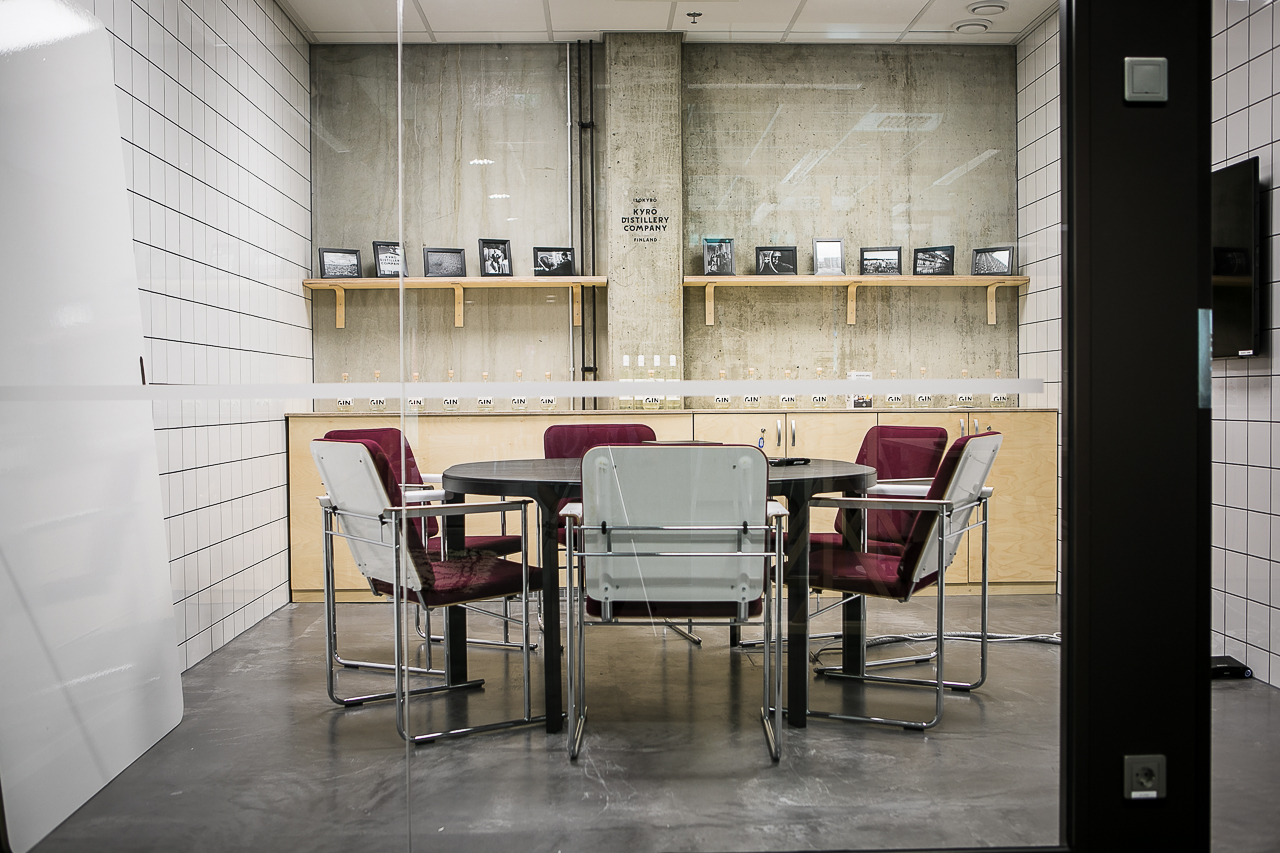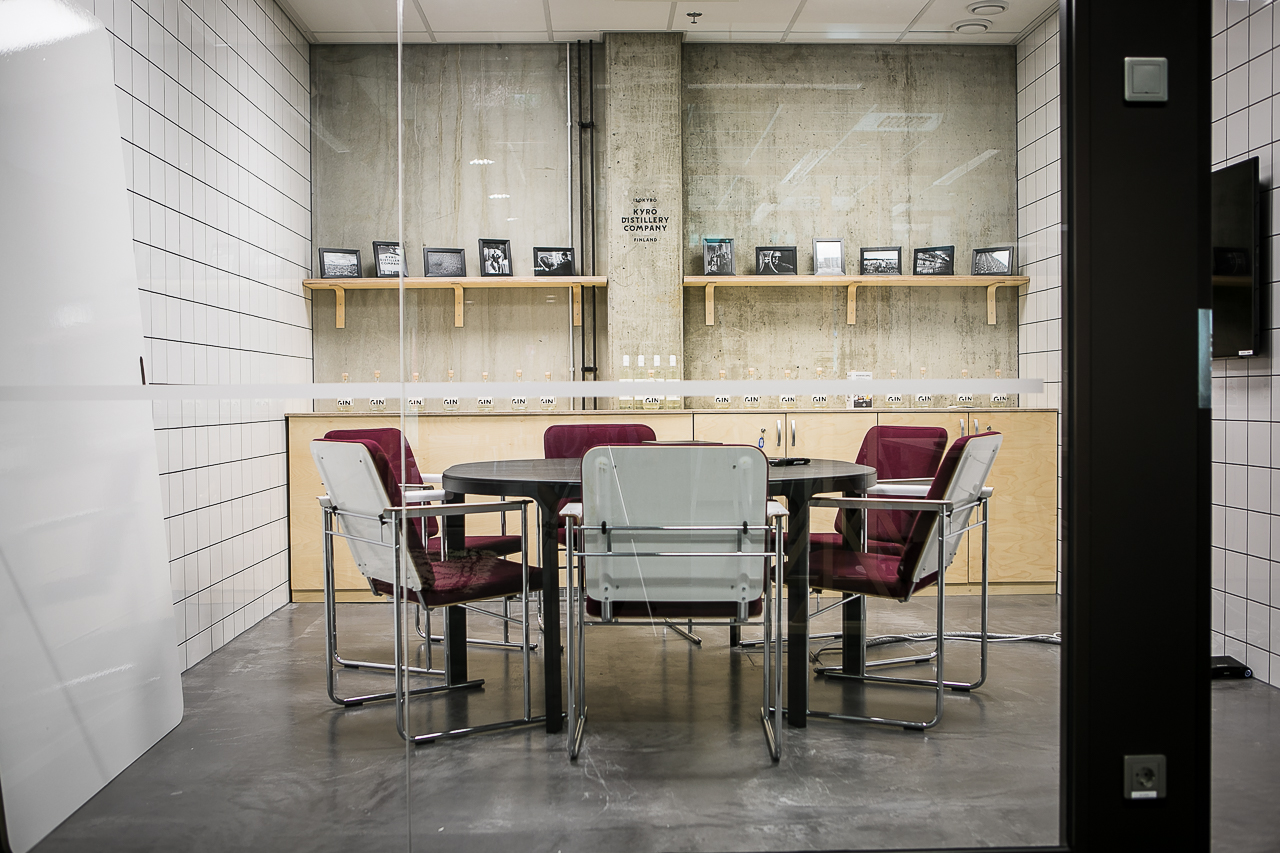 02 May

Most creative meeting rooms in Helsinki

Is it your responsibility to arrange the next meeting for your company or association? Have you went through the options, but haven't found a perfect place yet? In Helsinki, there is a great variety of different kind of options when it comes to arranging meetings. Our meeting rooms share three important factors: they have a good location, there's always a lunch restaurant nearby and all the rooms are well-equipped so that it's always possible to arrange a successful meeting! We have meeting rooms in Vallila, Käpylä and Ruoholahti. Here are short introductions to these different locations.
Wonderland, Vallila
In Wonderland we have eight different kinds of meeting rooms and their capacity is 2-18 people depending on the room. All of the meeting rooms together form an area that's called the Playground. This whole area can be booked for different kind of events including seminars, breakfast meetings of workshops. In this case, you can use all of the seven meeting rooms that can be found in Playground plus the area that's in between the rooms. Right next to the meeting rooms and Playground there is a restaurant called Alice Italian, which offers tasty lunch for all of the meeting guests.
The meeting rooms in Wonderland are more than just regular rooms. They are all well-equipped and for each of them, there is also another form of usage changing from ping-pong table to karaoke machine. Here are a few examples of these rooms.
MARSHALL
Meeting or a jam session? For meetings, the room can be equipped with a flip chart, TV or a projector. In case the jam session sounds more fun, there is a chance to use karaoke devices or play the guitar.
4-10 people
37 € / hour
112 € / half day (4 h)
186 € / whole day (10 h)
ART GOES KAPAKKA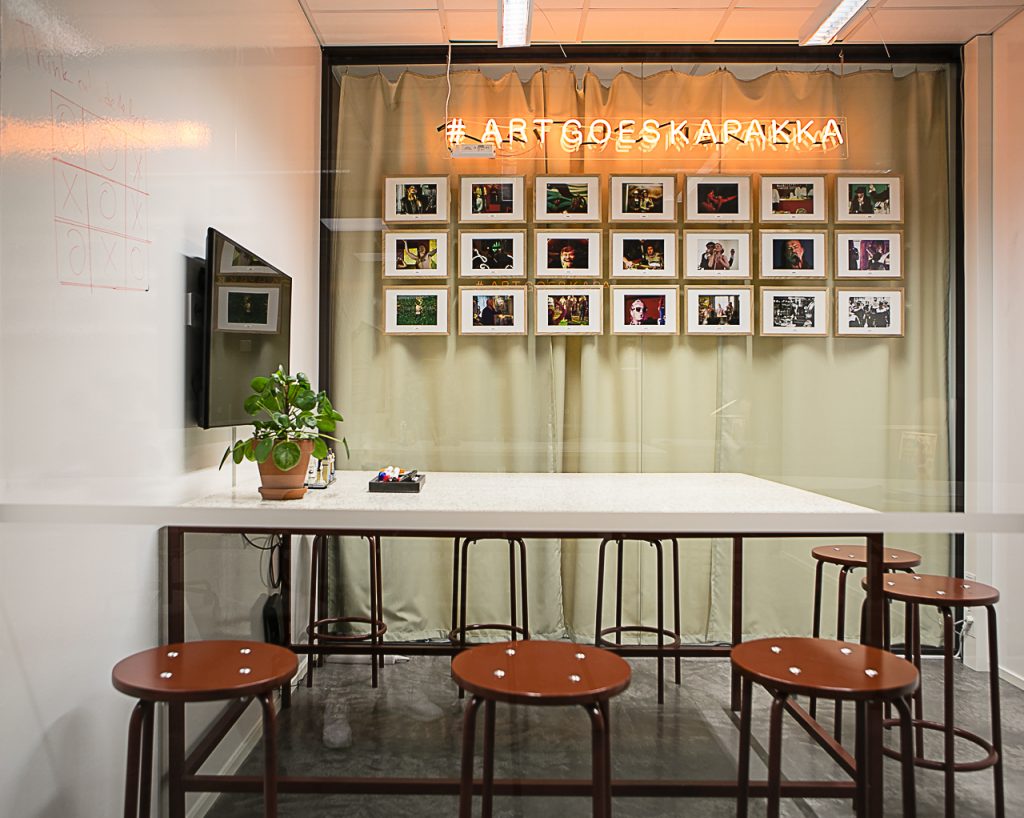 In this negotiation room, you can unleash your creativity! You can draw to all the walls of this room, so even slightly more complicated mind maps are not an issue. Making decisions has never been this easy! For the meetings, there is a chance to use a flip chart, TV or a projector.
2-8 people
37 € / hour
112 € / half day (4 h)
186 € / whole day (10 h)
LONKERO
Lonkero negotiation room is a bright and elegant space with a 55-inch flat screen TV, a flip chart and a table tennis table, which also operates as a desk. A small tournament meanwhile having a meeting is not a bad idea, right? Or maybe you would like to book this room only for the purpose of playing table tennis with your friends?
6-12 people
56 € / hour
167 € / half day (4 h)
279 € / whole day (10 h)
Dylan Böle, Pasila
Dylan Böle is located in Pasila, right next to the train station and Tripla shopping mall (that will open it's doors in the Autumn). The building is new, modern and bright. The meeting rooms are located in the same floor with the lunch restaurant Dylan Böle, so eating in between the meeting can be arranged here very easily. The restaurant also serves versatile catering services to all of the meeting rooms. There are altogether 9 meeting rooms in Pasila and their capacity is 2-14 people. The interior in the meeting rooms is modern and they are well-equipped. Here are few examples of the rooms:
VETURITALLI, Max. 14 people, 35€/h
From this corner room, there are great views to two directions, which makes the room spacious and bright. Veturitalli is equipped with a video projector, screen and a flip chart.
RAIDE, Max. 14 people, 35€/h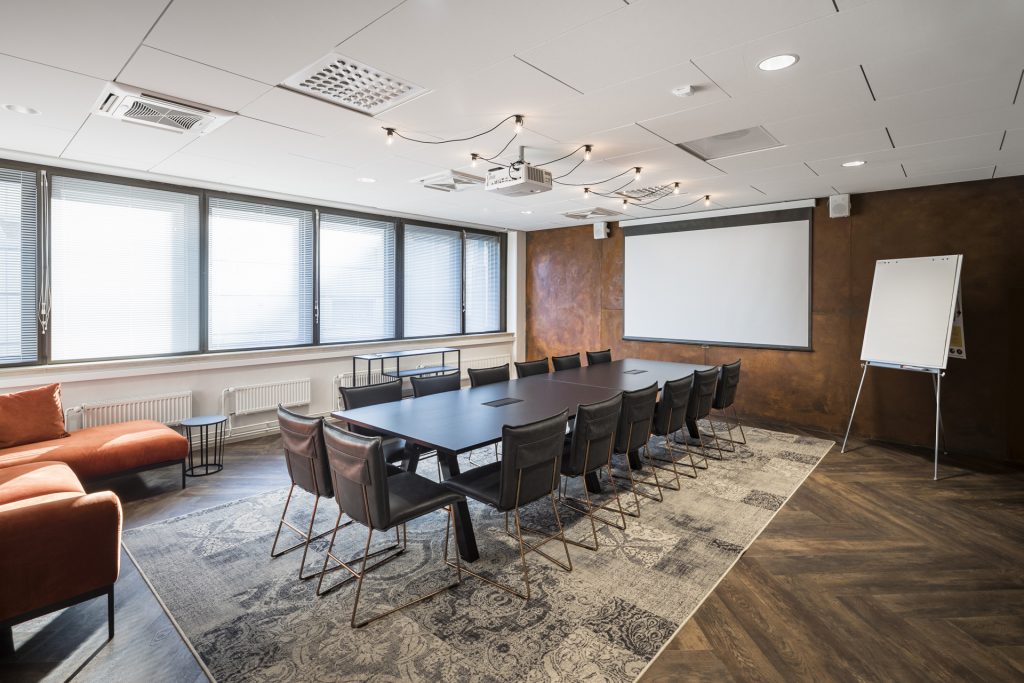 This meeting room has a modern interior and it's equipped with a video projector, screen and a flip chart.
Dylan Kottby, Käpylä
In Dylan Kottby there are two meeting rooms. One for 8 people and the second one for 24 people. These meeting rooms have all the regular equipment. Mon-Fri 9-15 there's no fee for renting the room when all the catering is ordered from Dylan Kottby. On the other times, the sales guarantees are (Mon-Fri) 15-18 35€/starting hour and after 18 80€/starting hour. When the sum of the catering is more than the sales guarantee, the renting fee will not be charged. In other cases, the difference will be charged as a renting price.
Dylan Milk, Ruoholahti
Here you can combine sauna with a meeting! There's two sauna's and space to hang out in 7th floor in Ruoholahti. There is also a meeting room with a large balcony that has been designed for max. 40 people. This space can be divided into two. The meeting room is equipped with AV technique and 4G WiFi-connection. There is a possibility to bring your own drinks and food to this space or we can arrange the catering through Dylan Milk, which is located downstairs.
Are you interested? Information regarding the booking of the meeting rooms can be found here!